I am all about the details!
Making sure we have everything we need to help you pursue your financial goals.
Hi, I'm Kirsten Gruber and I'm a Client Service Specialist here at Nurtured Wealth. When you get an email from us asking for your info, it will probably be from me!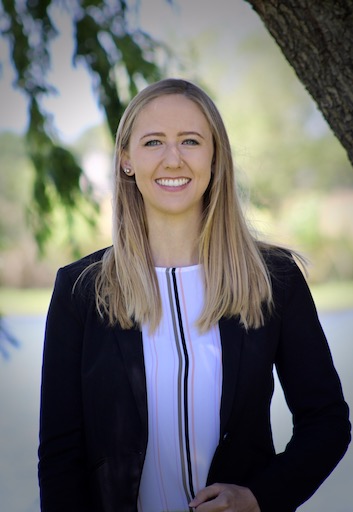 I'm here to help gather all of the information we need in order to build and sustain your personalized financial plan. Because the more we know about you and your financial situation, the better we can make a plan that will work for you.
For many people, dealing with data and numbers can be tedious and boring. But I love seeing how Jess weaves the threads of your finances together to create a tangible, actionable financial plan. One that prepares you for your future financial independence.
Nurtured Wealth is a small team, a bit like a family. Not just because Jess and Emily are real life sisters, but because we care deeply about the future for our clients and each other.
I joined the team straight out of completing my Bachelor of Science in Economics with a minor in Mathematics at Saint Mary's College of California. I also worked as an intern in the Advisor Development Program at Bank of America.
In my current client services role, I bring attention to detail and a drive to help people have a great experience planning for their financial future. Although I am dedicated to client services for now, Jess and Emily are supporting me to become a licensed financial advisor in the not too distant future.
When I am not helping Jess build financial plans for our awesome clients, I love planning travel adventures and spending time with friends and family. And on weekends you can find me hanging out at my favorite local coffee spots (my regular order is a large latte; in case you ever need to know).
Growing up, I spent much of my free time playing competitive softball and basketball. Today, to stay active, I start most mornings with a workout at the gym lifting weights.
I'm looking forward to getting to know you more as we here at Nurtured Wealth work to help organize your financial life.