I'm all about the details!
Making sure we have everything we need to help you pursue your financial goals.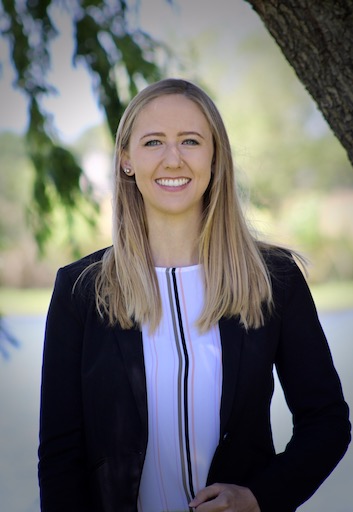 Hi, I'm Kirsten Gruber and I am a Wealth Advisor with Nurtured Wealth. From a young age, I learned from my parents the value of saving for financial independence. I witnessed the work that their financial advisor did to help them aim for their goals, which made me want to pursue a career as a financial advisor and try to do the same for others. Being able to have an impact in the lives of others and helping them to explore their own financial goals was so incredibly enticing. I am proud, excited, and grateful that I am now achieving my goal of becoming a Wealth Advisor!
With a Bachelor of Science in Economics and a minor in Mathematics, I was able to combine a passion for numbers with my desire to help others. I find that for many people, dealing with data and numbers can be tedious, boring, and sometimes overwhelming. But I love being able to weave the threads of your finances together to create a tangible, actionable financial plan. One that prepares you for your future financial independence.
When I am not working with Jess and the team building financial plans and investment portfolios for our awesome clients, I love planning travel adventures and spending free time with friends and family. On the weekends I am usually spotted hanging out at my favorite coffee spot (my regular order is a large latte; in case you ever need to know).
I'm looking forward to getting to know you more as we here at Nurtured Wealth work to help you organize your financial life.